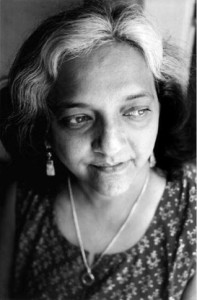 Sri Lankan activist Sunila Abeysekera (1952 — 2013), who inspired many with her relentless work championing human rights, passed away in Colombo on Monday. Photo: Special Arrangement
Sri Lankan activist Sunila Abeysekera (1952 — 2013),
who inspired many with her relentless work
championing human rights, passed away
in Colombo on Monday.Photo: Special Arrangement
Sri Lankan activist Sunila Abeysekera, who inspired many with her relentless work championing human rights, passed away in Colombo on Monday. She was 61.
Ms. Abeysekera was known for her consistent efforts in campaigning for human rights, focusing particularly on the plight of people living in war-affected areas. She also engaged with issues pertaining to women's rights, sexual and reproductive rights, including the rights of communities such as sex workers, people living with HIV/AIDS, and lesbian, gay, and transgender persons, according to PeaceWomen Across the Globe, an organisation involved in peace activism.
"In 1989, Sunila played a pioneering role in the establishment of a group, INFORM, that undertook documentation of human rights abuses at a time when there was a high level of repression and terror in the country," a note on its website said. She was one of those activists who consistently raised their voice against human rights violation, despite intimidation and threats.
Citizen journalism website Groundviews carried a poignant note on Ms. Abeysekera's passing away, highlighting her contributions to social causes and also pointed to her skills as a singer. She was also actively involved in theatre, local reports said